AGES XXXI ANNUAL SCIENTIFIC MEETING 2021
Faculty
Our faculty are compiled of both international and national presenters who are leaders in their field. A combination of virtual and in-person presentations will be compiled consecutively to bring you world class education even through these unusual times.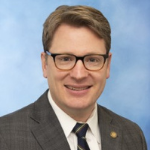 Justin B. Dimick, M.D., M.P.H. is the Frederick A. Coller Distinguished Professor of Surgery and Chair of the Department of Surgery at the University of Michigan. He is a practicing general surgeon, focused on minimally invasive and bariatric surgery, and a health services researcher focused on quality measurement, policy evaluation, and large-scale, innovative quality improvement interventions.
Dr Caprice Greenberg (USA)

Caprice C. Greenberg MD MPH is Chair of the Department of Surgery at the Medical College of Georgia at Augusta University. She is a surgical oncologist specializing in breast cancer and a health services researcher with a focus in quality and safety. She is co-founder and President of the Academy for Surgical Coaching. Dr. Greenberg was Recorder and President of the Association for Academic Surgery and President of the Surgical Outcomes Club.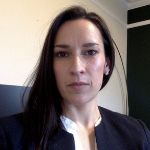 Donna Ghosh is an advanced laparoscopic gynaecologist and clinical lead at Worcestershire Endometriosis Centre, UK. She is the current chair for laparoscopic training at the British Society for Gynaecological Endoscopy and recently developed the BSGE Hubs National Training Programme in laparoscopic simulation.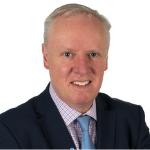 Prof Barry O'Reilly (IRL)

Professor Barry O'Reilly is a Consultant Obstetrician and Urogynaecologist in Ireland having completed a fellowship in Melbourne. He is an executive board member of EUGA. He is Director of the ASSERT centre at UCC providing simulated training for all disciplines within healthcare. He has established a partnership with Vodafone in creating a 5G testbed facility for MedTech exploring the future of 5G in Robotic surgery, POCUS and wearables.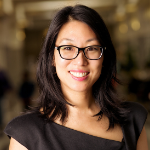 Dr. Park is the Section Head of Female Pelvic Medicine & Reconstructive Surgery in the Obstetrics & Gynecology & Women's Health Institute. She has dedicated her professional career to advancing the field of urogynecology through research and education. She specializes in minimally invasive treatment of urinary incontinence, pelvic organ prolapse, and pelvic floor disorders. She has a special interest in the power of social media.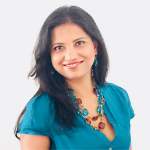 Dr Lucky Saraswat is a consultant gynaecologist and lead for Aberdeen Endometriosis Centre. Her research interest include endometriosis and menstrual problems with a focus on epidemiological studies, clinical trials, and health services research. Currently, she is working with Scottish Government and Endometriosis UK to minimise variations in care for women with endometriosis across Scotland and reduce diagnostic delay.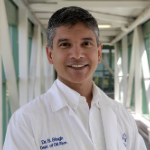 Dr. Sony (Sukhbir) Singh is Professor and Fellowship Director at the University of Ottawa. He is also Research Chair in Gynecologic Surgery at the Ottawa Hospital Research Institute. Dr Singh was a founding member and past Executive Director for the Canadian Society for Minimally Invasive Gynecology. Currently he is a Board Member with the AAGL.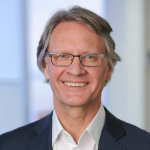 Mark is the Chief Medical Officer and co-founder of CMR Surgical.
Mark is an Academic, Consultant Surgeon, and innovator. Mark established the Urogynaecology service at Addenbrooke's Hospital and has been responsible for bringing a number of medical innovations to market – including CMR's, 'Versius', a next-generation surgical robot.
Prof Jason Abbott
Dr Catarina Ang
Dr Kritsine Barnden
A/Prof Jacqueline Boyle
Dr Rob Burrell
Dr Prathima Chowdary
Dr Marilyn Clarke
Prof Caroline de Costa
Ms Heidi Dening
Dr Kirstin Ferguson
Dr Arnagretta Hunter
Dr Hilary Joyce
Dr Stephen Lyons
Dr Manny Mangat
Mr Craig Reucassel
Dr Vijay Roach
Dr Joanna Sinclair
Dr Phil Suisted
Dr Ai Ling Tan
Ms Nadia Willison
Dr Nic Woods
Dr Michael Wynn-Williams