AGES XXXII ANNUAL SCIENTIFIC MEETING 2022
Faculty
Our faculty is compiled of both international and national presenters who are leaders in their field. A combination of virtual and in-person presentations will be compiled consecutively to bring you world-class education even through these unusual times.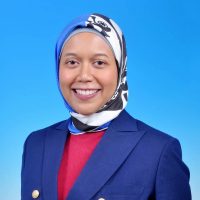 A/Prof Aizura Adlan (Malaysia)
Associate Professor Aizura Syafinaz Binti Ahmad Adlan is an Obstetrician & Gynaecologist based at the University of Malaya in Kuala Lumpur.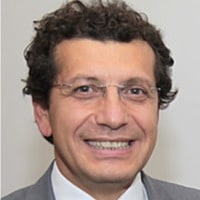 Ertan Saridogan is a consultant in reproductive medicine and minimal access surgery at University College London Hospitals NHS Foundation Trust. He is a past president of the British Society for Gynaecological Endoscopy, current president of the International Society of Reproductive Surgery, and a member of the European Society for Gynaecological Endoscopy Executive Committee as the chair of the Scientific Programme of Annual Congresses.
His clinical interests include laparoscopic and hysteroscopic surgery for benign gynaecological conditions, reproductive surgery, endometriosis, fibroids and outpatient hysteroscopy.
His research interests include non-invasive diagnosis of endometriosis, clinical outcomes following endometriosis surgery, outpatient hysteroscopy, and the place of screening and risk-reducing surgery in women with a history of familial cancer.
More International Faculty will be announced shortly
Jade Acton
Alex Ades
Fariba Behnia-Willison
Sarah Catford
Sarah Choi
Danny Chou
George Condous
Kirsten Connan
Briony Cutts
Caroline de Costa
Rebecca Deans
Simon Edmonds
Bassem Gerges
Rachel Green
Helen Green
Martin Healey
Simon Hyde
Kym Jansen
Shamitha Kathurusinghe
Lior Levy
Stephen Lyons
Tom Manley
Brett Marshall
Kate McIlwaine
Samantha Mooney
Haider Najjar
Roni Ratner
Emma Readman
Charlotte Reddington
Sumi Saha
Kate Stern
Norman Swan
Jim Tsaltas
Kate Tyson
Thierry Vancaillie
Katherine Whitton
Lufee Wong
David Wrede
Michael Wynn-Williams
More Faculty will be announced shortly